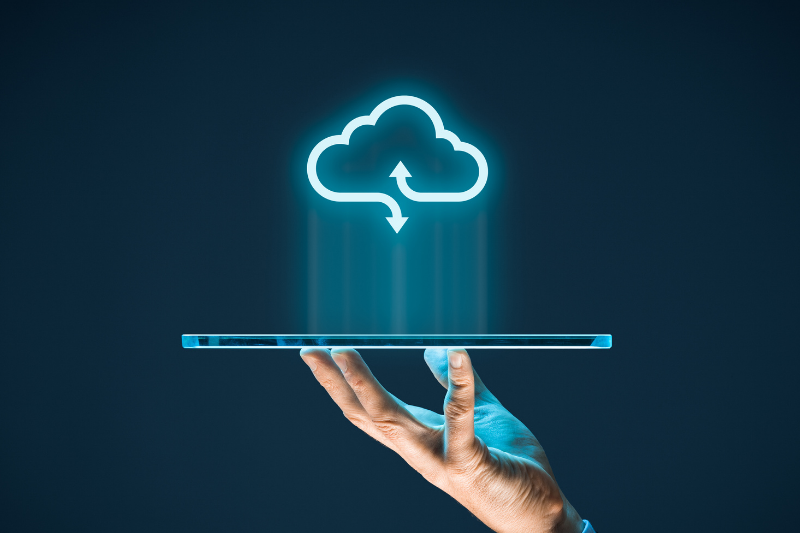 Cloud services changed the way companies deliver and manage applications. EveryonePrint Hybrid Cloud Platform extends this revolution to print infrastructure.
EveryonePrint Hybrid Cloud Platform (HCP) enables organisations to seamlessly migrate their local print environment to a cloud-based service, allowing them to deploy and control their entire print infrastructure from a single interface. The platform can be delivered as hosted software, as a service or installed as a private cloud on-site.
For organisations that have already migrated their core IT applications and infrastructure to the cloud, the next natural step is to include printing in their software portfolio as a service (SaaS).
HCP allows you to improve your print infrastructure, eliminate print servers and incorporate cloud technology. Thanks to it you can be ready to work in less than ten minutes!
Cloud solution
HCP reduces the workload of the IT department, eliminates dependence on print servers, enables central management and ensures the highest security between endpoints.
This scalable Hybrid Cloud platform enables a seamless migration of the local print environment to the cloud service, allowing the entire print infrastructure to be deployed and controlled from a single web interface.
Highest possible security compliance
Full data encryption both during transit and at rest, as well as built-in audit functions help actively protect the information, track documents, manage risks and achieve compliance.
With HCP, you can also use your security certificates. The SaaS model means that you can benefit from an always up-to-date safety model and continuous project improvement.
All-in-One printing infrastructure solution
HCP is a unique all-in-one printing infrastructure solution, enabling companies of all scales to benefit from the efficiency and innovation of cloud technology.
Key benefits
Serverless printing – HCP reduces costs and workload for the IT department, eliminates dependence on print servers, enables central management and virtually eliminates all problems related to IT service.
One solution hosted anywhere – HCP can be delivered as a hosted software as a service or installed locally as a private cloud.
Single print driver – HCP offers an available print driver that includes full finishing options for all leading device manufacturers. It allows printing on any device, increasing employee productivity while reducing maintenance and support costs.
Subscription-based solution – HCP is fully flexible; you can scale consumption according to your business needs and only pay for the necessary licences.
Automation of administrative tasks – trouble-free printing and immediate end-user support, including device provision. No need to install and maintain print drivers for all printers. HCP makes it easy to implement and control your entire printing infrastructure from a single web interface.
Best-in-class security – HCP meets the Zero Trust requirements. Protect your data with features such as server to hardware encryption, user authentication, audit functions and integration with the Okta cloud-based authentication service provider.
Multi-tenant platform – Create your printing environment on the HCP multi-tenant platform, replacing your existing Windows and Mac-based printing infrastructure in less than ten minutes!